Concept
その場所に関わるすべての人が「感動」する空間を創造する
LINCではこの理念のもと、様々なプロフェッショナルと共に「感動」を生み出せる
空間づくり、生活づくりをご提案します。
是非、私たちの活動(Works)もご覧ください。
Creating a space to impress everyone involved in the place
Under LINC's philosophy of "Creating a space to impress everyone involved in the place",
we propose your space and life that can create "emotion" with various professionals.
Please check our Works.
Members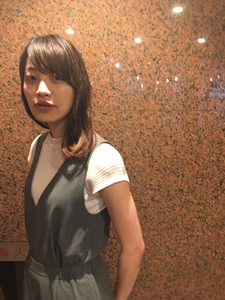 Partner
荒巻 菜生子 (Naoko Aramaki)
保有資格:一級建築士 (First-class architect)
業界最大手の内装会社でイベント空間、ショールームの施工監督として現場管理・発注業務に携わる。
その後、日吉坂事務所に所属し、個人のオーナーから企業まで幅広いクライアントの店舗ブランディングから内装設計、パッケージやロゴデザインまで、企業戦略のデザインから、細部における設計の落とし込みまで幅広い業務に携わる。
2018年、株式会社LINCとパートナーシップを結び、現在に至る。
In the industry's largest interior decoration company, she engages in on-site management and ordering work as an event space and construction supervision of showrooms.
After that, she belongs to the Hiyoshisaka office.
She has proposed shop branding and interior design to a wide range of clients such as individual owners and companies.
She also engaged in a wide range of tasks including package design, logo design, design of corporate strategy and so on.
In 2018, she signed a partnership with LINC.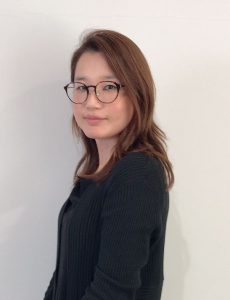 Partner
中島 あゆみ  (Ayumi Nakajima)
保有資格:宅地建物取引士 (Japaneses Real Estate Broker Licensee)
カナダの大学を卒業後、都内にて外国人専用シェアハウス・業界パイオニア的存在である不動産会社にて、短期・長期入居者への幅広いサポート業務に数年携わる。
その後、宅地建物取引主任士として、東京都心のハイエンド向け住宅を中心に、幅広い不動産業務の取り扱いに従事する。
外国籍オーナー・入居者との専門的実務経験を軸に、2019年株式会社LINCとパートナーシップを結び、現在に至る。
After graduating from university in Canada, diverse work experiences at one of the pioneer share house companies in Tokyo
was her first opportunity working in the real estate industry. She engaged in providing various kinds of support for the short-and long-term-stay tenants from all over the world.
After that, as a Japaneses Real Estate Broker Licensee, she engages in a wide range of tasks mainly dealing with services for high end apartments in central Tokyo.
The multiple work experiences with the owners and tenants from overseas have moved her to sign up with LINC in 2019 to work closely in partnership.